Now Available for the first time on vinyl the critically acclaimed albums "Flags of the Sacred Harp" from Portland, Oregon's JACKIE-O MOTHERFUCKER.
Released in 2005 this fifth full-length album from the Portland based collective displays the group's patient and evolved songwriting style with historic references to American blues and hymns. This double LP contains songs that are all manifestations, mutations and reinterpretations of old blues and gospel, specifically from an old hymnal called "The Sacred Harp." and is definitly the most accessible and sublime release from Jackie-O Motherfucker. «Flags of the Sacred Harp» is an epic recording documenting the group's maturing skills in writing, arranging and production and is a timeless deconstruction of American music.
Comes in Handstamped cover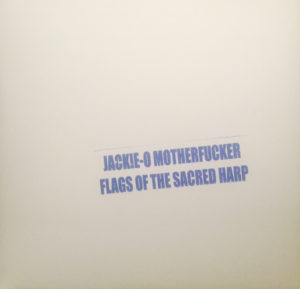 Band photo: Frederic Villemin Thank you my friend!